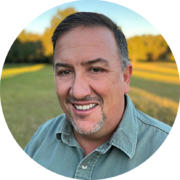 Licensed Mental Health Counselor
Florida License MH 15909

"What's your story?"
When you first meet Joe Miller, he likes to ask this question. He knows everyone has a unique story to tell.
He also knows you may not have thought about your particular story before and how it has affected you.
Joe brings a unique blend of clinical expertise, clarity, compassion, business experience, and focus on action to his counseling. He uses these skills to help clients find healing from their past and discover hope to start drafting a winning story.
With more than 15 years of clinical experience in community and private counseling, Joe has helped hundreds of adults, adolescents, and college students in Florida find their way forward.
Joe's areas of experience include depression, anxiety, anger, stress and pressure, trauma, PTSD, bipolar disorder, and dysfunctional family issues.
He has served in leadership and management roles in several community-based counseling agencies in South Florida.
In addition, Joe has over 20 years of experience working in pastoral ministry in Florida. He has provided leadership as a youth pastor, as well as helping to establish a network of campus clubs in Martin County, FL through First Priority of South Florida.
Joe earned a Master of Counseling Psychology degree at Palm Beach Atlantic University in West Palm Beach, Florida and is a licensed mental health counselor (LMHC) in the state of Florida.
Call the number below to schedule your first appointment with Joe.