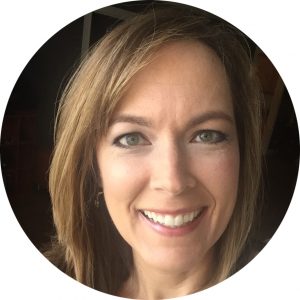 Check out Lori's book!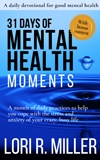 31 Days of Mental Health Moments is a devotional-style guide for good mental health. Each day will give you a month of tips and perspectives that you can easily carry into each day for good mental health. Learn actions you can take right now to get your mind focused on healthy behaviors and thoughts.
Licensed Mental Health Counselor
MH 18022
Certified in Cognitive Behavioral Therapy for Insomnia

"I can't sleep!"
It's a common phrase I hear from many of my clients. As if dealing with life's challenges isn't enough, on top of everything else you get to lay in bed at the end of a long day and stare at the ceiling while everyone around you sleeps peacefully.
Insomnia is the worst feeling in the world. The harder you try to go to sleep — and stay asleep — the worse it gets.
Maybe you've had trouble sleeping most of your life. I've struggled with insomnia since I was a little kid, so I know what it feels like. My mind just wouldn't turn off at night.
I felt so frustrated and helpless just laying there in the dark.
Maybe you had a medical problem or a life event that caused you to lose some sleep. Now, trouble sleeping at night seems to be your new normal.
The good news is there is a research-backed, effective way to deal with your insomnia and get better sleep, without medication or sleep aids.
It starts with changing the way you think about sleep, while challenging some myths and habits you may have slipped in to.
Sound too good to be true? Give me a call and let's talk more about it!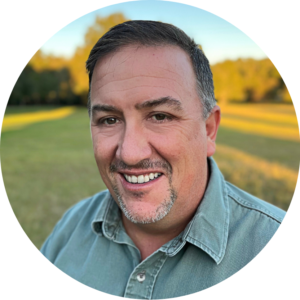 Licensed Mental Health Counselor
MH 15909

"What's your story?"
When you first meet Joe Miller, he likes to ask this question. He knows everyone has a unique story to tell.
He also knows you may not have thought about your particular story before and how it has affected you.
Joe brings a unique blend of clinical expertise, clarity, compassion, business experience, and focus on action to his counseling. He uses these skills to help clients find healing from their past and discover hope to start drafting a winning story.
With more than 15 years of clinical experience in community and private counseling, Joe has helped hundreds of adults, kids, adolescents, and college students in South Florida find their way forward.
Joe's areas of experience include depression, anxiety, anger, stress and pressure, trauma, PTSD, bipolar disorder, marriage issues and dysfunctional family issues.
He has served in leadership and management roles in several community-based counseling agencies in South Florida.
In addition, Joe has over 20 years of experience working in pastoral ministry in Florida. He has provided leadership as a youth pastor, as well as helping to establish a network of campus clubs in Martin County, FL through First Priority of South Florida.
Joe earned a master of counseling psychology degree at Palm Beach Atlantic University in West Palm Beach, Florida and is a licensed mental health counselor (LMHC) in the state of Florida.
Joe owns Miller Mental Health Services, LLC, along with his wife, Lori.
Learn more about mental health
Schedule an appointment
772-266-3254