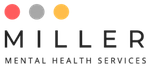 Welcome, and Thank You for Taking This Next Step!
I'm genuinely honored that you've decided to get started on this exciting journey. You've just made a significant stride towards a more empowered you, and I'm here to walk alongside you every step of the way.
What Happens Next?
1. Schedule Your Session
Hit the button below to schedule your appointment through my secure online portal.
To schedule your session, double click or tap on any available white area to open the appointment details and save your preferred time. From there, you'll be brought to a page where you will enter a bit of basic contact information to get us started.
When you set things up, keep a note of the email and password you use – you'll need them for future logins.
It's important to include your best phone number; it's how we'll touch base to confirm your appointment.
2. Wait For My Email
Once you've submitted your appointment time, keep an eye on your inbox.
I'll quickly send an email with links to some essential consents and forms in the portal. These documents help make sure we kick things off seamlessly.
3. Lock in Your Appointment
After you've filled out the forms, my office will give you a quick call. We'll double-check everything, lock in your session time, and safely gather your payment details.
Pricing Note: Just so you know, each 55-minute session is set at $165.
A gentle reminder: We'll only confirm your session after this phone chat.
That's pretty much it. Let's get started!