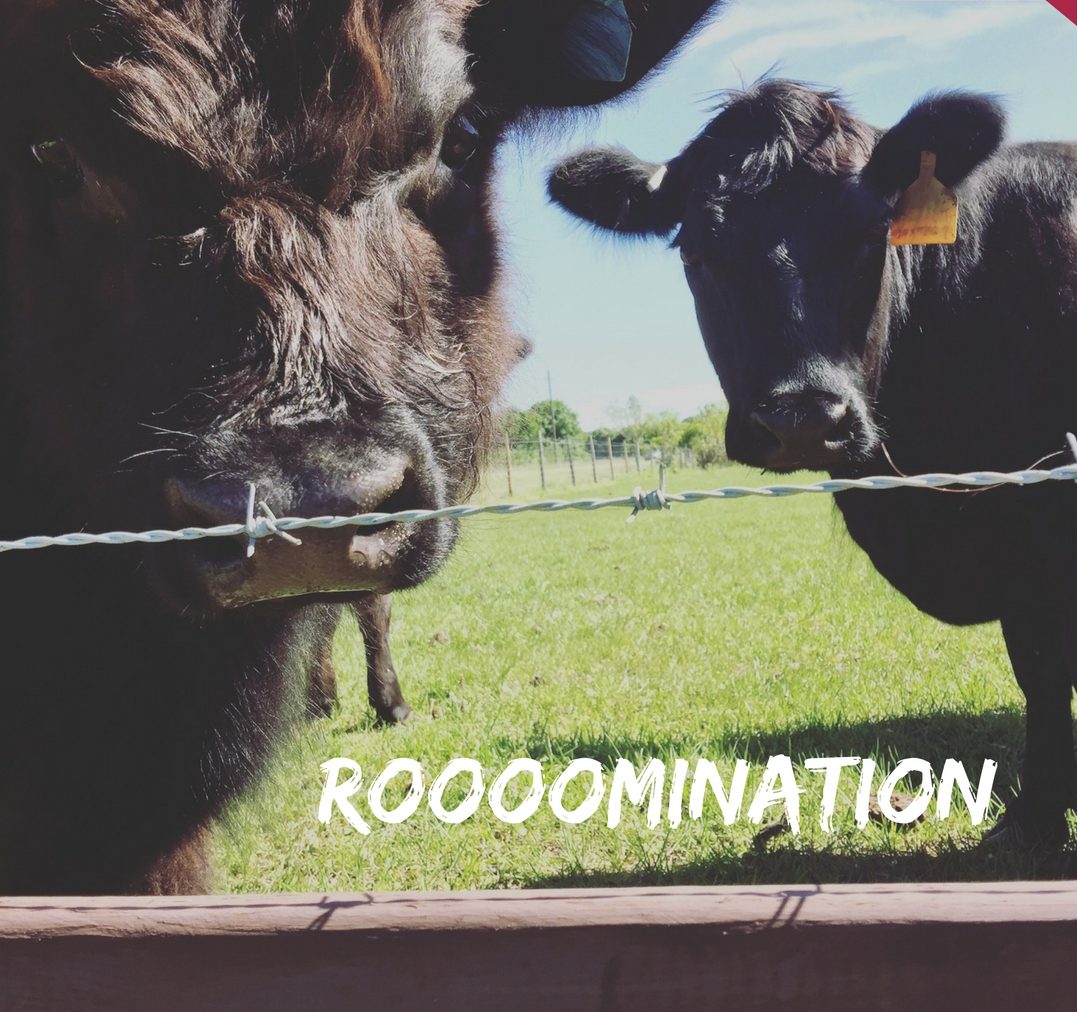 Do you ever have days when you just can't stop thinking about something that really got under your skin? Maybe it was something that happened yesterday, or maybe even 12 years ago.
Or maybe it's just a thought you've always believed about yourself.
Like you're not smart, or you'll never amount to anything.
And no one wants to hang out with you.
And that's why you're not in a meaningful relationship.
Which means you'll always be alone.
So you may as well stay home tonight.
And people who are alone don't amount to anything.
Aaaand we're right back where we started.
Let the chewing begin.
Welcome to the downward spiral of a dank little mental process called "rumination."
Technically and all scienc-ey, rumination is the leisurely and regurgitative digestive process our four-stomached bovine friends must endure to better process their food. Apparently after enjoying their breakfast from Chik Fil-A, they must bring it back up and just keep on chewing.
Charming.
Mental rumination, however, can be a sure fire catalyst for depression.
Every emotion we experience starts as a little seed of a thought that we entertain. If it's a healthy thought, it leads to feeling happy or content, which leads to smiling, laughing and other positive behaviors.
Life is good. Chips and salsa all around.
But an unhealthy thought we tend to chew on over and over and over. We don't challenge the thought or look for any evidence of it actually being valid or true. Instead we entertain it just long enough to let it lead to another, more unhealthy thought.
Which takes us down the path to what's now a damaging thought.
Keep in mind, we're not looking for a solution when we do this; just focusing completely on rehashing the bad parts.
We keep chewing that bad boy until we're now furiously obsessing over what's happened to us, something we probably had no control over anyway.
And now we're angry, sad or maybe even feeling hopeless, the diagnosable stuff of depression.
Swallow. That. Cud.
While cud chewing is healthy for cows, it's a maladaptive pattern for those of us with just one stomach. In order to stop ruminating, you have to deal with the thoughts you keep coughing up.
Write down the very first unhealthy thought, and be a detective. See if you can find evidence of its truth.
If it's true, fine. Make a plan to address it. You might be alone not because you're a loser but because you really haven't put yourself out there. It's hard not to be alone when there are no other people around. Just sayin'. Find ways to engage more with others.
If the thought's not true, find a way to reframe or restate that thought in a healthier, more positive way before it gets you all worked up. Yes, you appear to be alone right now but you have a plan to join your church's young adult group so you can meet people whose interests you share. And there will probably be pizza.
Either way, you're processing the thought just the one time.
With the time you save, you can then use your new healthy thoughts to launch you into healthy and productive actions.
Is this something you've struggled with? Please do share.
#alwaysbelearnin
#thoughtsfeelingsactions